Anaheim, CA – For future visitors to the Anaheim and Disneyland resort area, imagine:
People walk over a pedestrian bridge over Disney Road and Harbor Boulevard that leads them straight to the doorstep of the Disneyland Resort.
People park at the city's Multimodal Regional Transportation Center and hop on an East-West mass transit system that can take them directly to the Anaheim Convention Center.
Visitors climb an aerial gondola system from the Arctic to Disneyland or the Convention Center.
These are among several desirable transportation options that Anaheim city officials are considering as they plan how people will travel through the city's crowded and growing resort area in the future.
The city is hosting an online public meeting at 5 p.m. on January 13 to get the public's opinion on the navigation plan for the Anaheim resort. The community meeting will be the last of its kind before city planners present their findings to the city council sometime in February.
"This study gives us an opportunity to look at near-term transportation that has evolved in recent years," Anaheim spokesman Mike Lister told Spectrum News.
Lister makes it clear. It is a "large-scale study" of transportation in the resort area. The Council does not vote on any one or two options.
"This is a media practice that the council will hear about," Lister said. "It will not be too specific about any mode of transportation. The study will provide flexibility as technology and transportation continue to evolve."
The meeting comes as businesses in the resort area continue to recover from the economic impact of the coronavirus pandemic. With tourism closed and limited, fewer people have visited hotels, parks and playgrounds in Anaheim than in years past.
But people will come back and visit once this epidemic is over.
Before the coronavirus pandemic, Anaheim attracted more than 25 million people annually — a mix of tourists who visit a Disneyland resort, meetings and conventions at the Anaheim Convention Center, and sports fans or concertgoers who visit the Honda Center or Angel Stadium.
[adace-ad id="1230"]
The resort area continues to grow.
Disneyland has announced that it is laying the groundwork for the possible construction of a third theme park above the Toy Story car park on Harbor Boulevard and Katilla Boulevard.
Honda Center anchors OCV! BE, a $3 billion mega mixed-use development on 115 acres and a live entertainment under development.
Let's say the Angel Stadium deal in the city finally passes to Los Angeles Angels owner Artie Moreno. In that case, this area would see an immediate mixed-use future, business development and possibly a new baseball stadium.
The city has long dealt with implementing a dedicated mass transit network that will transport millions of tourists in and around the city's major marinas, Angel Stadium, Honda Center, Convention Center and Disneyland.
but to no avail.
The city council, led by former mayor Tom Tate, killed a controversial $300 million tram project connecting ARTIC to Disneyland Resort in 2017.
The resort area currently has a dedicated mass transit network called Anaheim Resort Transportation, or ART, which is a series of buses that run around the resort area and its surroundings.
Lister said the city completed its last transportation study like this in the mid-2000s.
But he said transportation and mobility have changed since then.
The popularity of ride-sharing, scooters, pick-up and drop-offs, and micro-mobility has changed how people move about in the resort and community.
The $1.03 million New Anaheim Resort Mobility Study, funded primarily by the Anaheim Tourism Improvement District and a grant, looks at the many options the city can move forward with.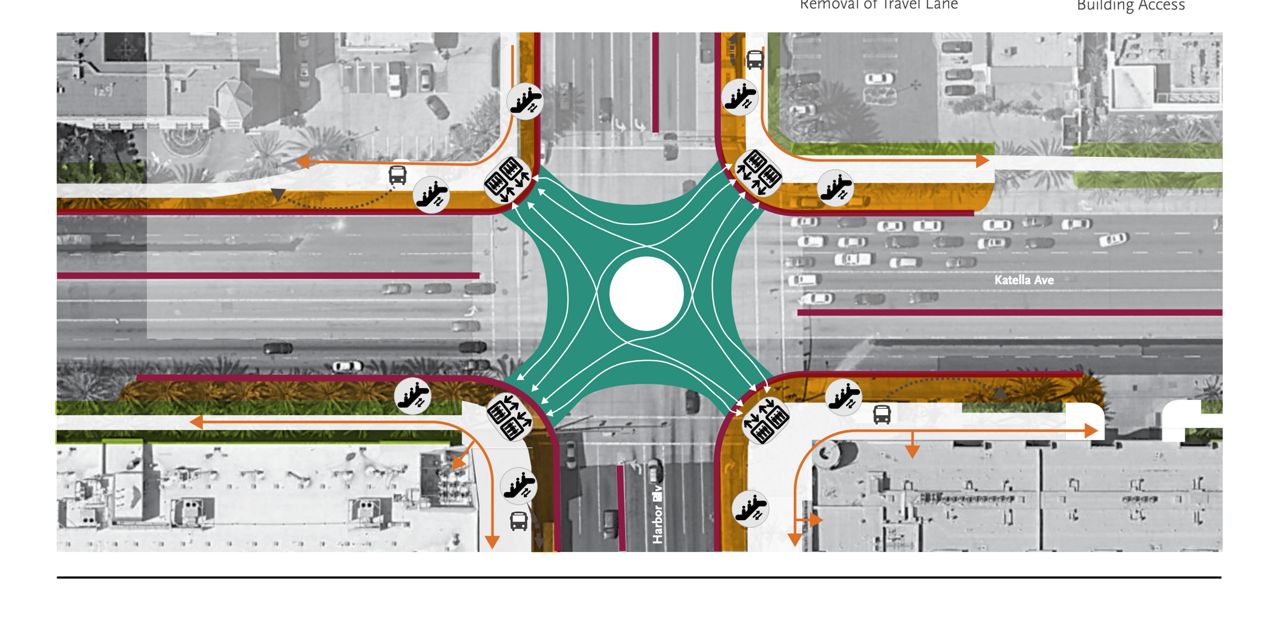 The study looks at the cost and schedule of expanding sidewalks, widening highways, adding bike lanes and considering several new pedestrian bridges and signage.
Lister said the study is just the beginning.
Anaheim Mayor Harry Seydoux has made transportation and communication in the resort area one of his priorities since taking office in 2018.
"Relocation is a big part of the mayor's thinking," Lister said. "It's a big initiative for him. He's not at that stage yet. But we need to keep looking at transportation needs as we grow as a city."
"This is the first step," Lester added.
.
[adace-ad id="1230"]