On several occasions, Kenyans often complain about the often accused rogue landlords. Unexplained rent increase, forced eviction, among others.
Due to the growing concern about poor regulation in the real estate industry, several legislations have been put in place to regulate the relationship between tenants, landlords and real estate agencies.
Among the laws are the following: The Rent Restriction Act and the Tenancy Distress Act (Chapter 293). Apart from adhering to this legislation, there are several ways in which Kenyans can protect themselves from bad landlords and agencies. include;
A group of apartments in Nairobi, Kenya.
a file
1. Make reviews for landlords or agencies
When searching for a home to rent, it is advisable to research potential owners and real estate agents. By searching one will be See details about the owner and agents, including their history.
[adace-ad id="1230"]
Anyone can review landlords and agents by talking to the tenants in the building and looking at the reviews of the agencies on their websites and social media platforms. The experience of others can determine your decision whether or not to rent a particular home.
In an interview with Kenyans, Nairobi-based real estate expert Marian Njeri revealed that many Kenyans fail to check whether real estate agents are registered or not.
She stated that Kenyans can verify the registration of agents and agencies through the Estate Agents Registration Board which is the regulatory body charged with supervising real estate agents in the 47 counties.
2. Conduct a home inspection
Another way Kenyans can protect themselves is to inspect homes before moving in. During inspections, tenants are advised to check all the features in the homes to ensure that they are all working properly.
From the lighting and paint to the bathroom system, it's important to make sure everything is in order. Should there be any defects, potential tenants should always ask the landlord to do all required repairs before moving in.
During the inspection, it is also important that you are accompanied by the agent or owner so that both parties can notice defects in the home.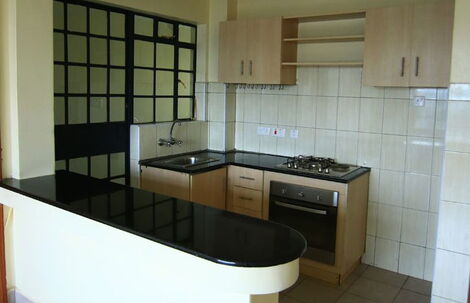 Inside a two-bedroom apartment for sale in Zahara Apartments, Ngong Road Nairobi
a file
[adace-ad id="1230"]
3. Take pictures of the house and keep them for records
Before moving to a new home, you can protect yourself from exploitative landlords and agents by taking pictures of the entire home.
During the interview, Njeri also advised that photographs should always be kept in records. She pointed out that the pictures help the tents in the event that they choose to leave them. On many occasions, tenants are accused of property destruction and sometimes have to pay damages they may not have caused.
"You can take the photos and have both parties sign them and keep them so that you can counter-check that everything is OK as you go," she stated.
4. Signing the tenants contract before occupying the house
Another way Kenyans can protect themselves is by signing a tenant agreement before occupying the home. The agreement must also be signed by both parties and submitted for future references.
It is also important that the document covers the amount of rent and deposit. Likewise, the document can include who pays for major and minor repairs to the home.
Additionally, tenants are advised to seek legal opinions on their agreements from their attorneys to ensure that the agreements are in line with the laws governing the real estate industry.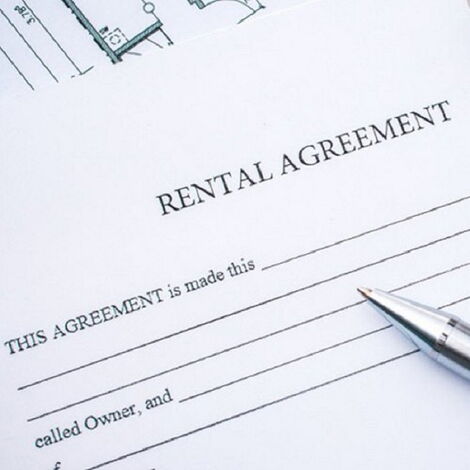 Sample lease agreement.
a file
5. Keep records of all communications
Tenants are advised to keep a record of all communications between them, landlords and agencies.
Ensure that your communication with owners and agents is always in written form. This includes obtaining copies of the minutes of tenant/landlord meetings and the directions issued from time to time.
Although it is something that tenants rarely do, documentation can save tenants when they encounter disputes with landlords.
6. Always keep payment receipts
After the rent is paid, tenants are advised to keep records of their payments. As required, owners must provide receipts Pay rent and utilities bills Such as water, electricity, security, etc.
In cases where tenants are not provided with receipts, they should always keep a record of payments made through mobile money transfer platforms or through banks.
This step helps tenants get proof of payment in case they are accused of defaulting. Getting receipts is also important because in some cases, rogue caregivers or agents fail to transfer money to landlords and homeowners especially when payment is made with cash.
7. Always seek legal compensation in case of disputes
When involved in disputes with landlords and agents, tenants are advised to seek legal redress from the police or a rental court tasked with handling rental disputes that arise.
Tenants can also seek legal relief in cases where the landlord has breached their contract or seek compensation in cases where they were denied their deposit upon departure.
Njeri further revealed that most people fail to report cases to court because they Lack of knowledge of existing laws. So she advised tenants to understand their rights as tenants.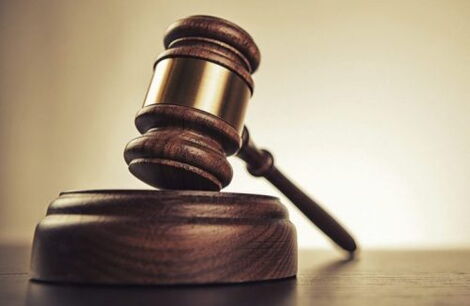 File photo of a court hammer
a file
[adace-ad id="1230"]